Semiconductor Processing Parts (Tools)
Bochuang Ceramic, Inc. specializes in the manufacture of semiconductor ceramic components and spares used in wafer processing equipment. We can produce virtually any ceramic component used in the semiconductor industry today. Examples include end effectors and various rings and liners. We are skilled at producing ceramic semiconductor components with complex geometry and designs. Our goal is to provide high-quality, low-cost semiconductor ceramic parts by leveraging our innovative manufacturing processes and techniques. Bochuang Ceramics is your ideal partner to cost reduce ceramic spares while maintaining the high level of quality demanded by the semiconductor industry. Photo followed for reference:
(99.5% or 99.8% alumina), silicon carbide (CVD, sintered, or hot pressed SiC), aluminum nitride (AlN).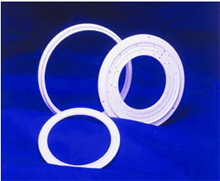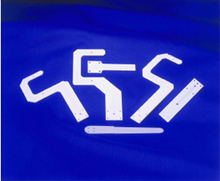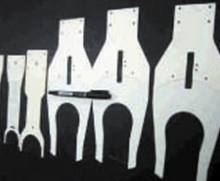 Product Focus: Ceramic End Effectors/Vacuum Arms
Why replace metal end effectors with ceramic materials?
1) Metal arms can bend and do not possess the stiffness of ceramic materials.
2) Ceramics are a cost effective solution--in some cases less expensive than metals.
3) Reduced particulate contamination.
4) Improved performance at elevated temperatures.
Bochuang Ceramic unique profile grinding, glass bonding, and lapping technologies allows us to produce single- or double-vacuum channel end effectors while maintaining the critical seal between the lid and vacuum channel.